Pool Side Pro - Enjoy Your Pool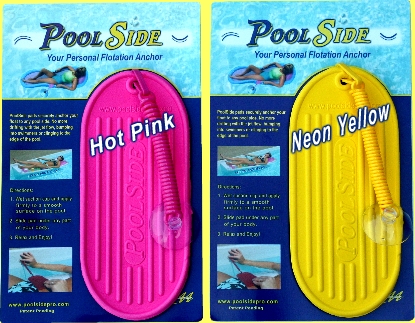 Relaxing in the pool should mean just that: RELAXING!
No more hanging on to the edge of the pool with your hand or foot while you are trying to relax! No more drifting around the pool at the mercy of the jet flow!
PoolSide Personal Anchors work with any style Pool Float, Air Mattress, or Personal Flotation device.